On March 28, 2009, volunteer docent Cait Hutnik led a Healthy Trails hike on the Wood Road Trail in Almaden Quicksilver County Park. The group assembled at 9:00 in the parking lot. Many of the participants had hear about the hike from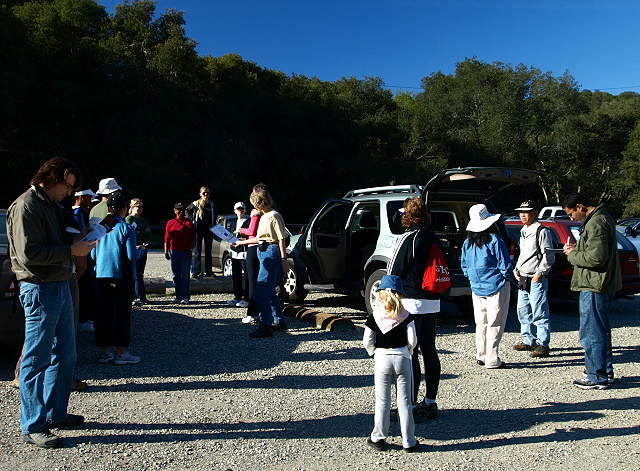 Cait signing in the hikers.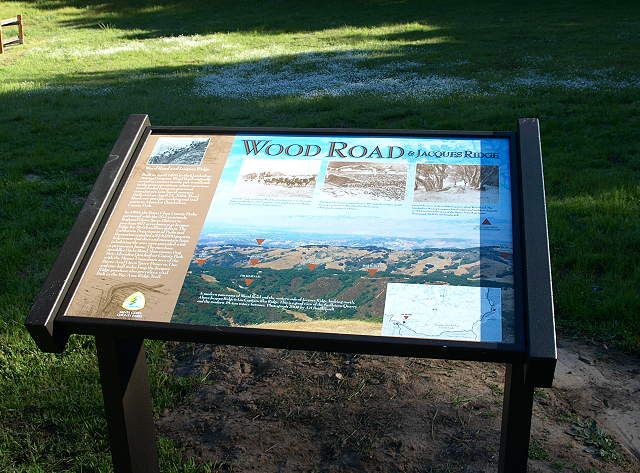 The Wood Road interpretive sign.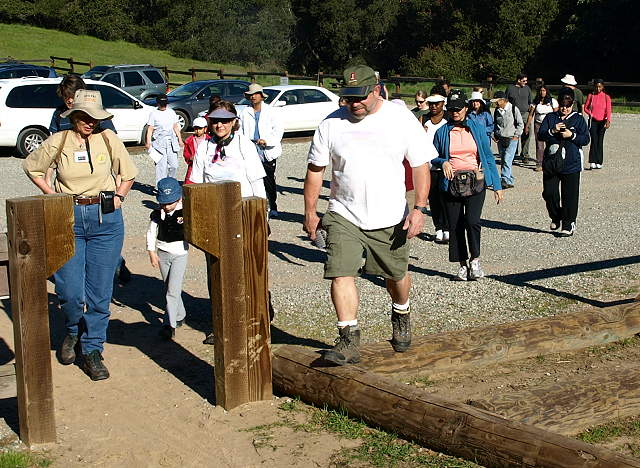 The group starting the hike at the trail entrance.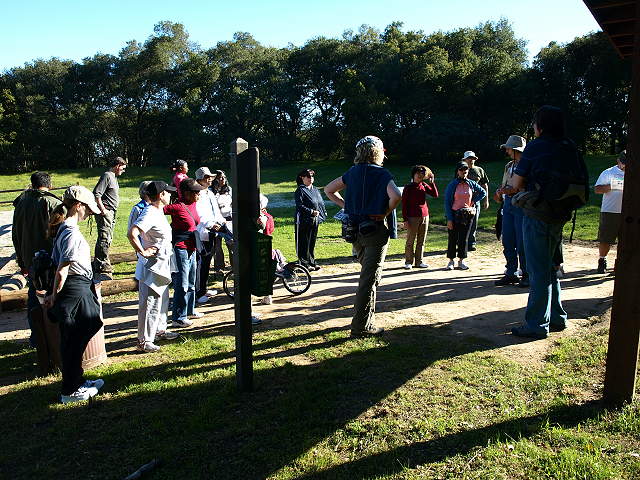 The group at the mapboard.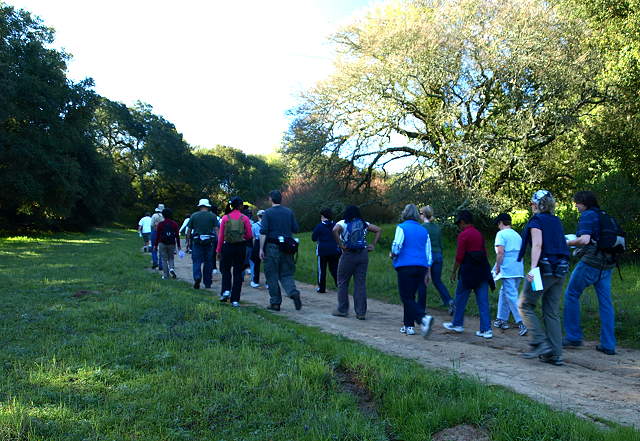 Starting out on the hike.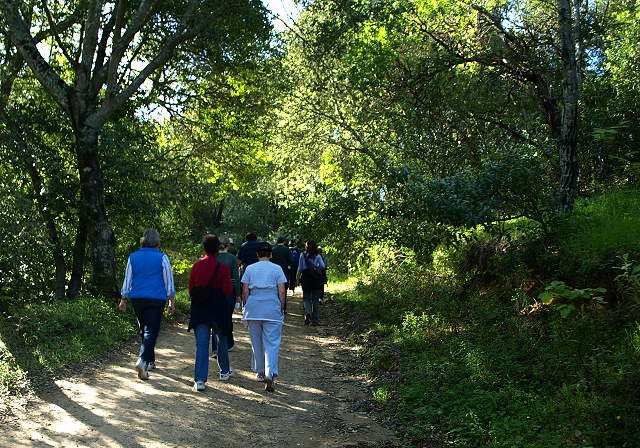 Hiking through the shady section of the trail.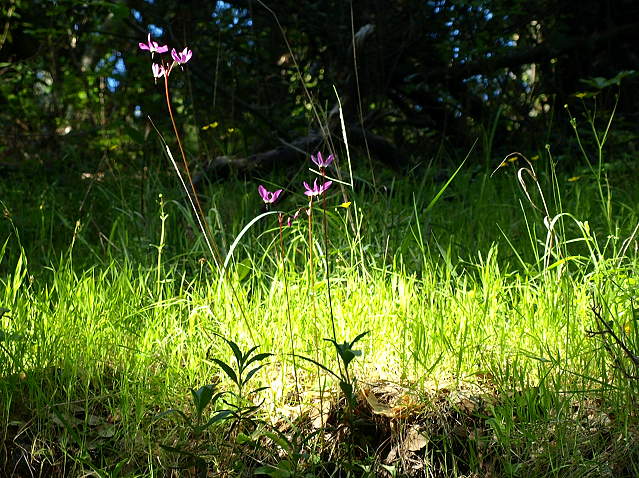 Shooting stars.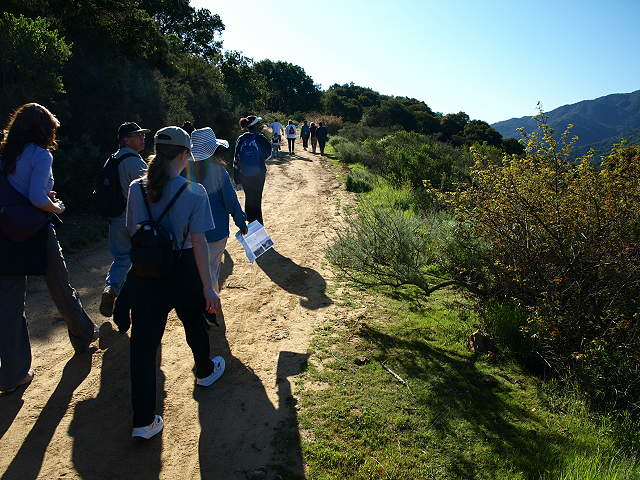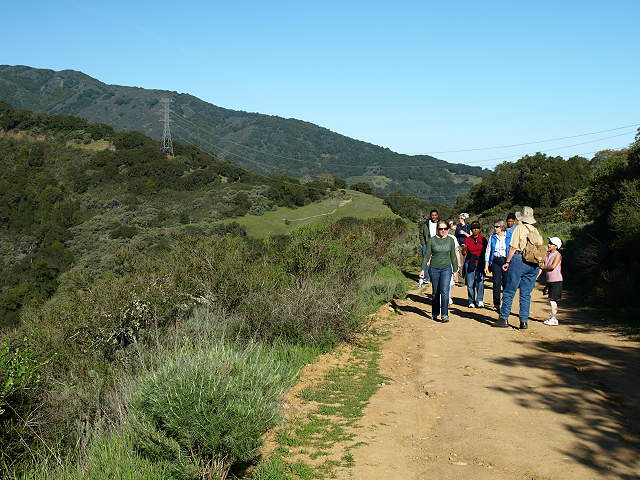 Hikers on the view overlooking Jacques Gulch and the Sierra Azuls.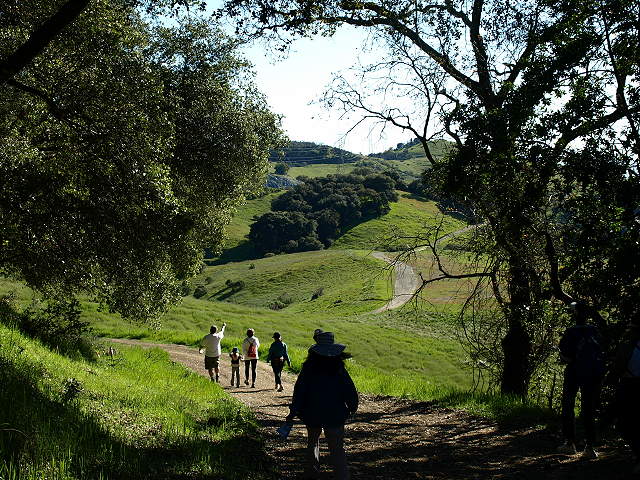 Emerging from the trees into the view overlooking Mine Hill.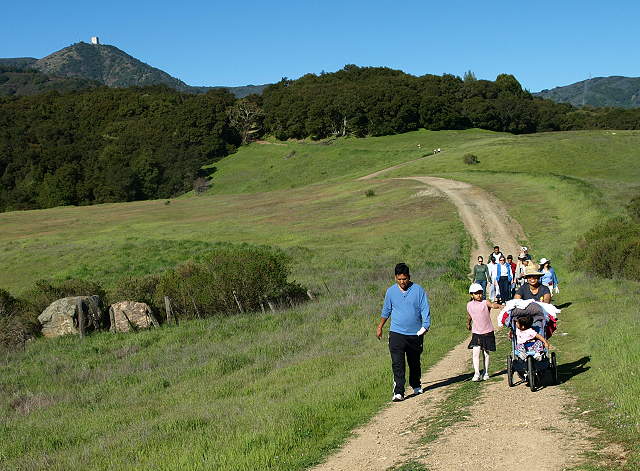 Looking back along the trail towards Mt. Umunhum.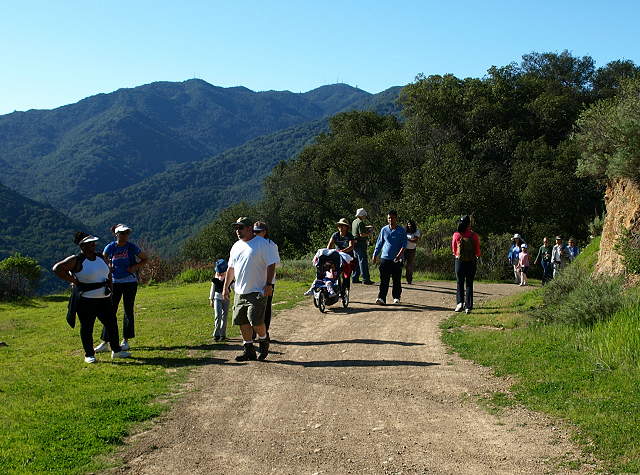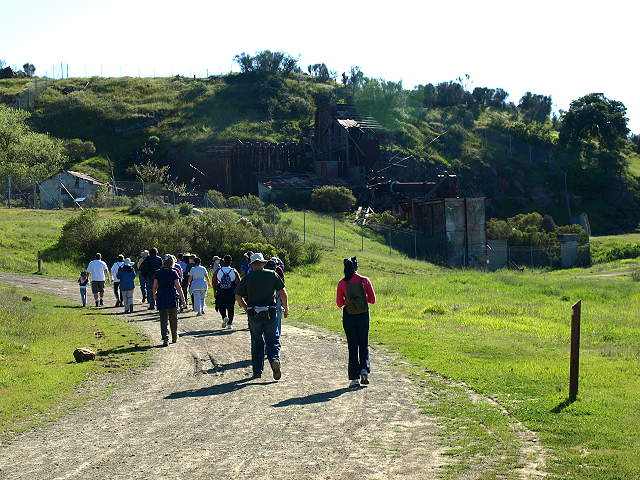 Group nearing the Mine Hill Rotary Furnace.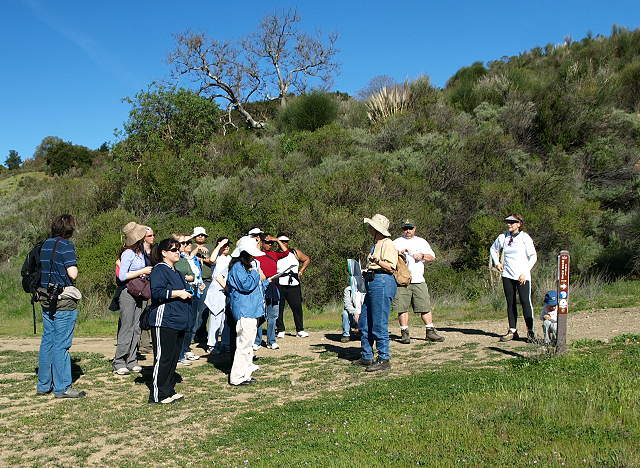 At the trail junction by the rotary furnace.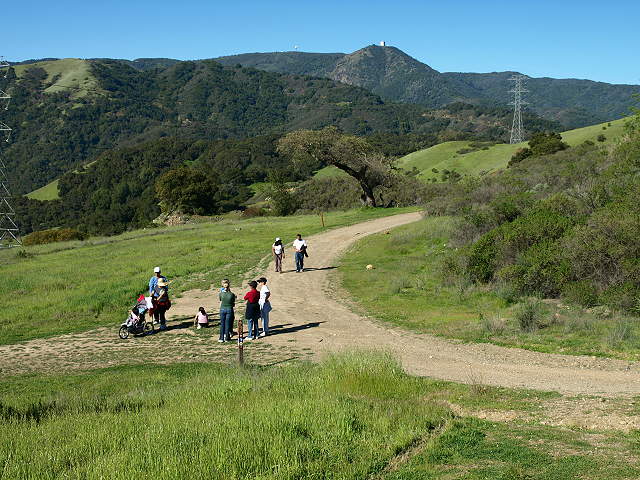 Looking down at the trail junction. The historic "Hanging Tree" is in the center.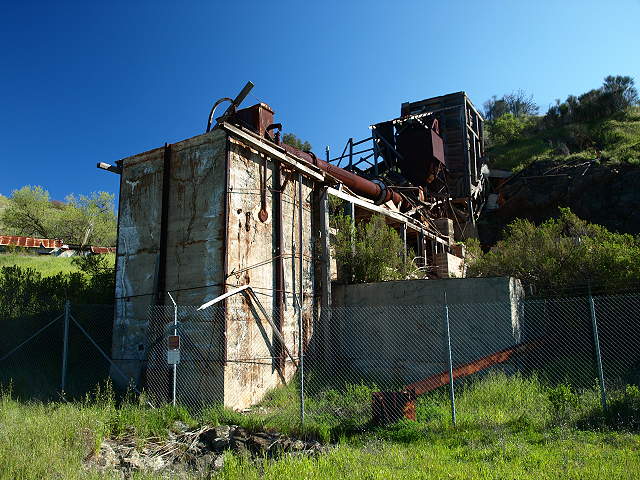 The rotary furnace.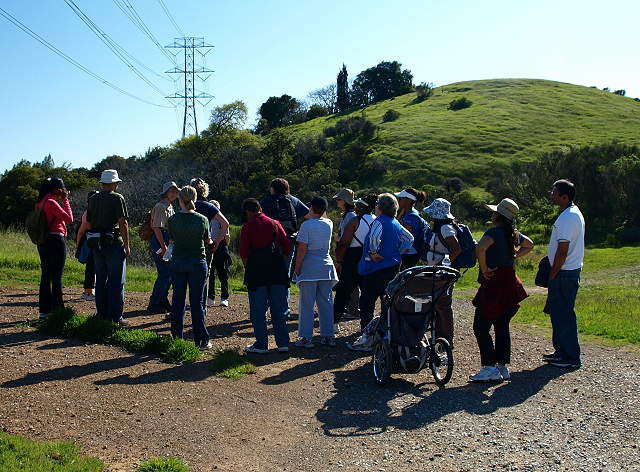 Meeting at the trail junction near Spanishtown. Most of the group returned along the Wood Road Trail with Cait. Ron Horii led a small group on an extended hike along the Hidalgo Cemetery Trail to the Castillero Trail, English Camp, the Mine Hill Trail, the San Cristobal Mine, Bull Run, the Catherine Tunnel, and back to Mine Hill on the Castillero Trail. Here are some pictures from that part of the hike: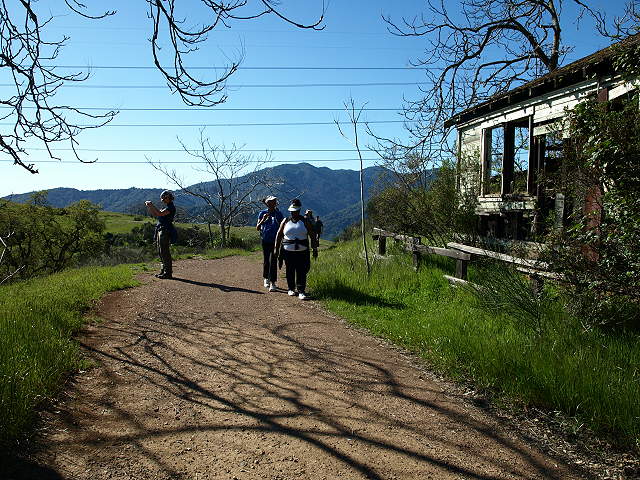 Passing an old mine building on the Hidalgo Cemetery Trail.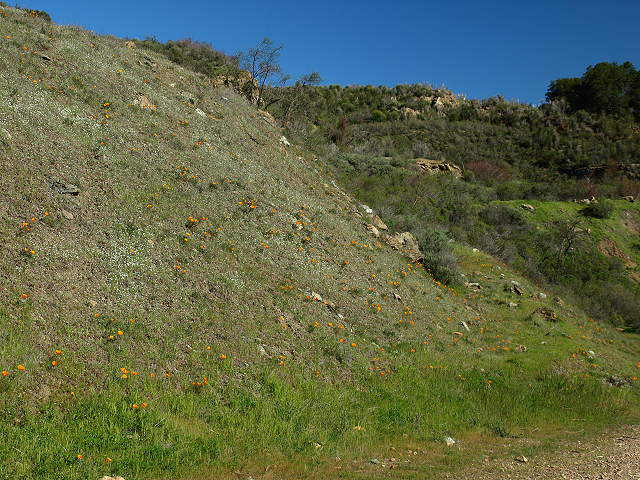 Poppies on Mine Hill.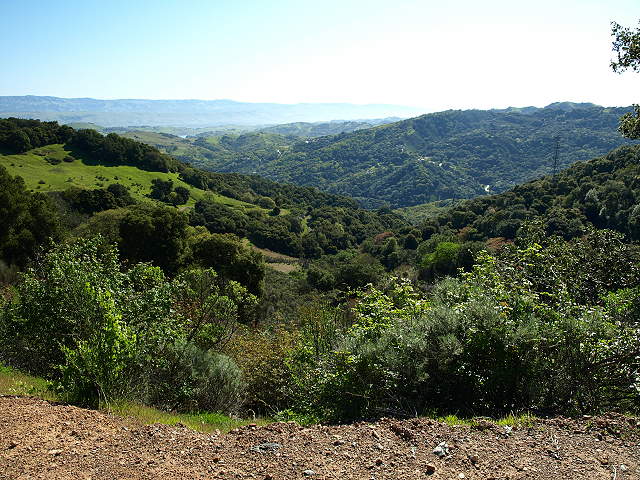 View from the Castillero Trail, looking down Deep Gulch.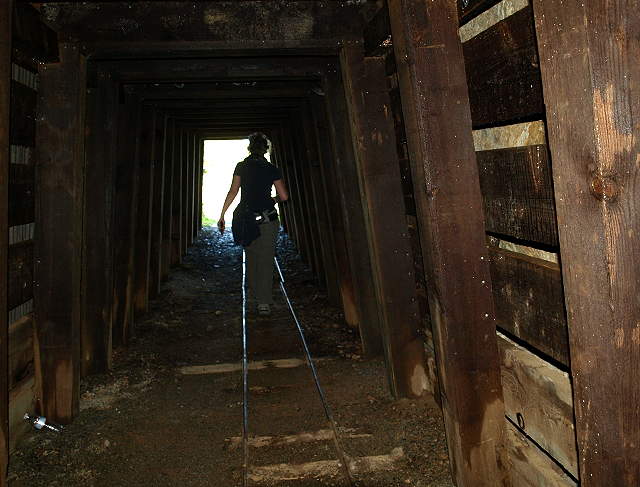 View from the San Cristobal Mine Tunnel.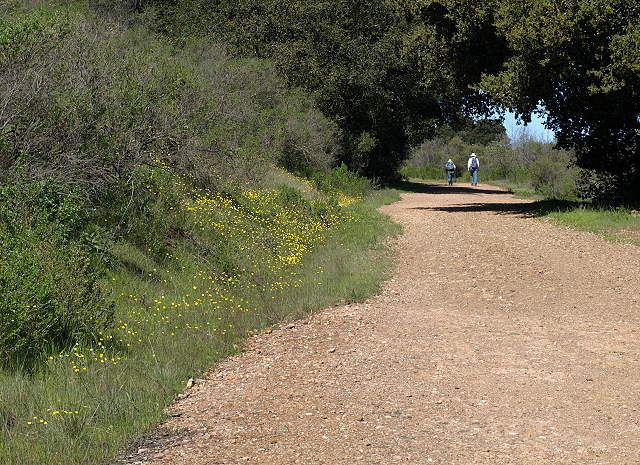 Buttercups along the Mine Hill Trail.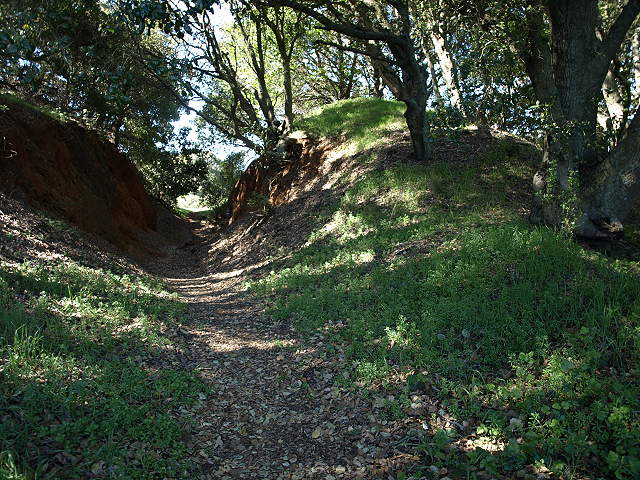 The Catherine Tunnel Trail
View of downtown San Jose and the Almaden Valley from the Catherine Tunnel Trail.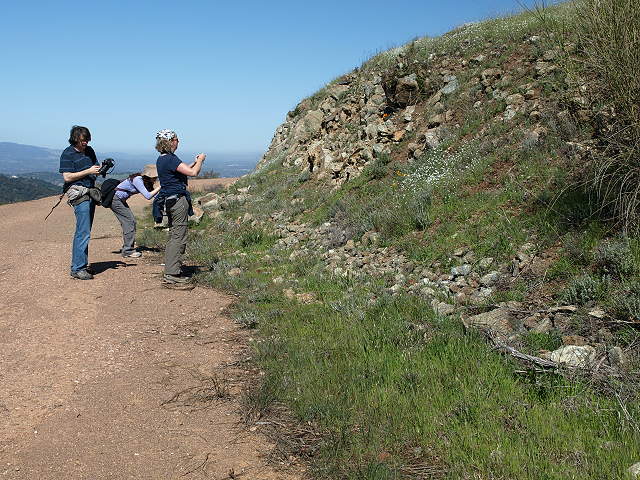 Taking pictures of the wildflowers along the Castillero Trail.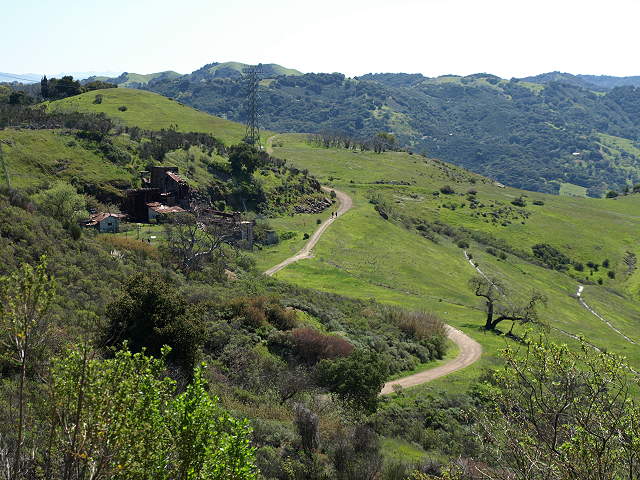 View of the rotary furnace area from the Castillero Trail.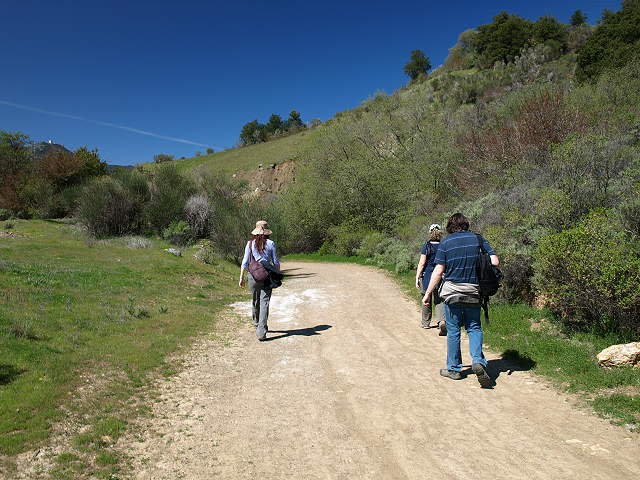 Heading back on the Wood Road Trail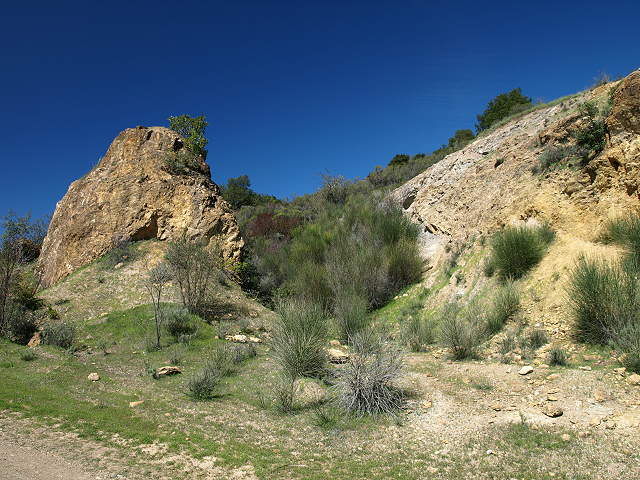 Remnants of a mine tunnel, creating the rock spire.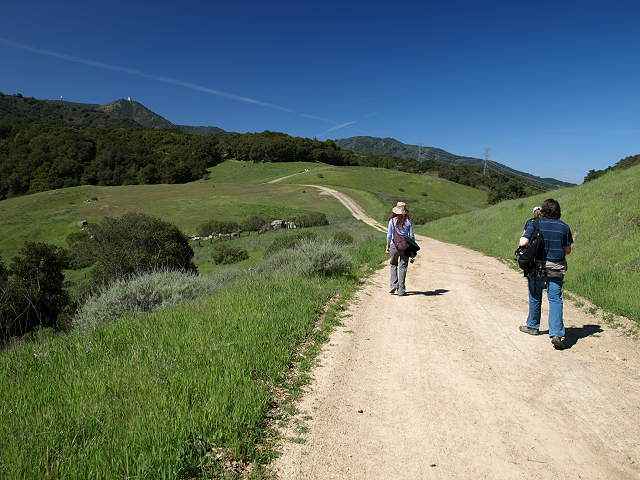 Heading back along the Wood Road Trail.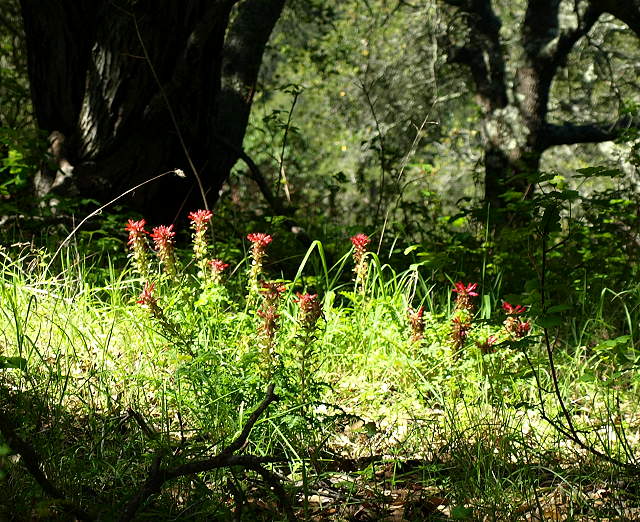 Indian warriors.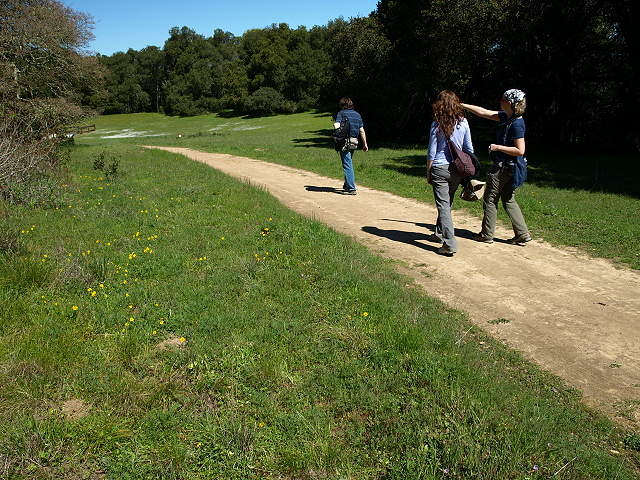 Nearing the Wood Road trailhead, total distance of the hike: 5.9 miles.