Home


Links


Bay Area Hiking
New Almaden Day, September 8, 2007

Page 3: Pat Tillman Memorial Dedication




Go to Page 1 (Parade 1), Page 2 (Parade 2), Page 4 (BBQ Lunch and Games)



After the parade, the new

memorial to Pat Tillman

was dedicated in Bulmore Park, across from the Hacienda entrance to Almaden Quicksilver County Park. Pat Tillman lived and grew up in New Almaden. He used to love hiking through the hills of Almaden Quicksilver. The monument is on County Parks land. Kitty Monahan led the effort to build the memorial, got permission from the County Parks to contruct it, and obtained grants. The Historical Heritage Commission and New Almaden Community Club provided funds for construction. The memorial was built around a white granite block that was used by the New Almaden hard rock miners for drilling contests. A plaque on the monument also honors those miners. The base of the monument was built by bricklayer Dutch Mapes, with help from community members. Peggy Melbourne, a neighbor of the Tillmans, designed the memorial and wrote the words on the plaque honoring Pat Tillman. The plaque was crafted by Gil Hernandez of

South Bay Bronze

. Toucan Crane Company provided the crane to move the 1-ton granite block.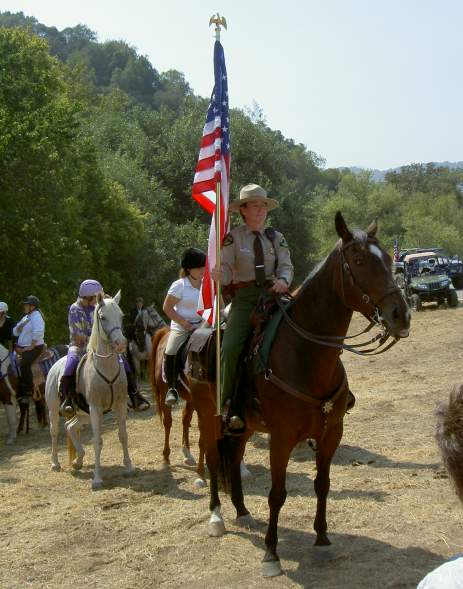 Flag bearer Santa Clara County Parks Mounted Ranger Julie Gaffney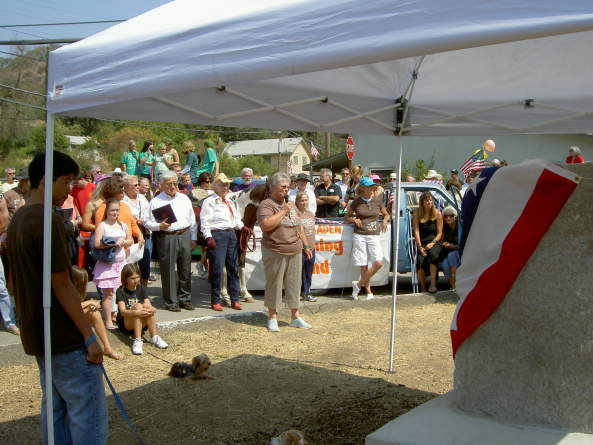 Emcee Peggy Melbourne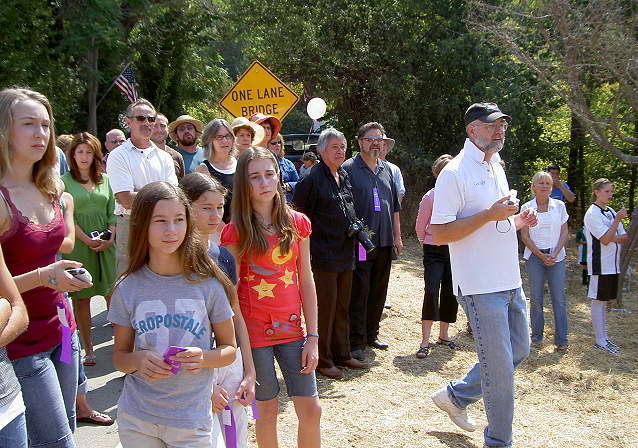 Spectators include the Tillman family and plaque-maker Gil Hernandez (center under balloon)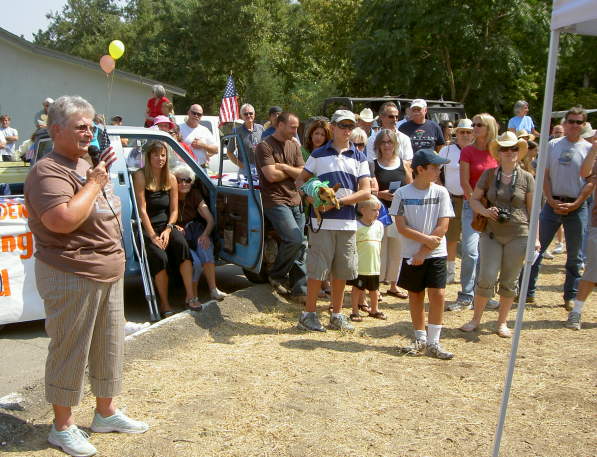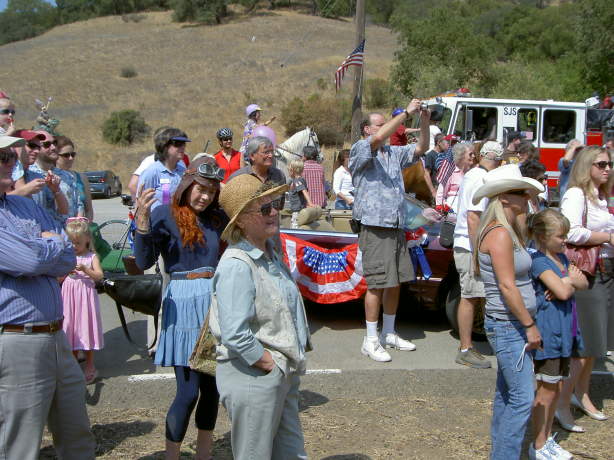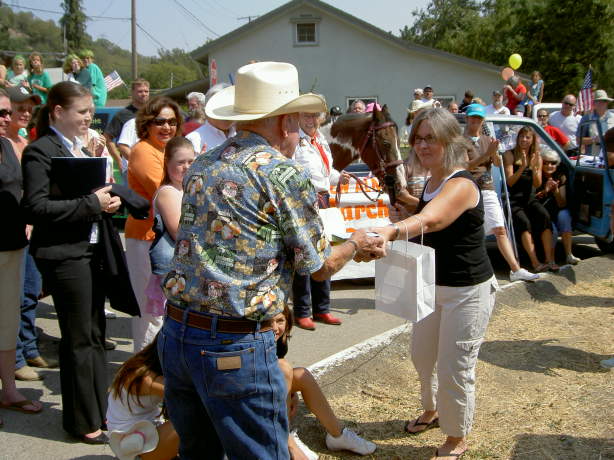 Pat Tillman's mother, Mary Tillman handing a thank you gift to Dutch Mapes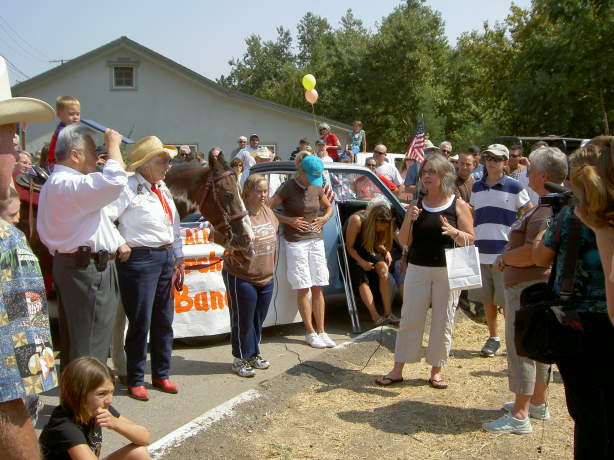 Mary Tillman addressing the crowd, expressing her thanks for the memorial honoring her son.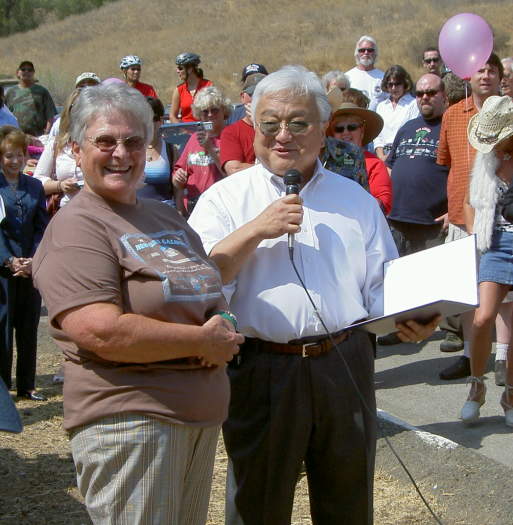 Congressman Mike Honda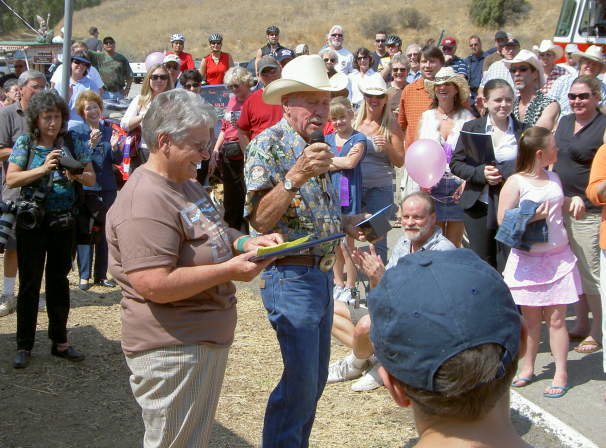 Dutch Mapes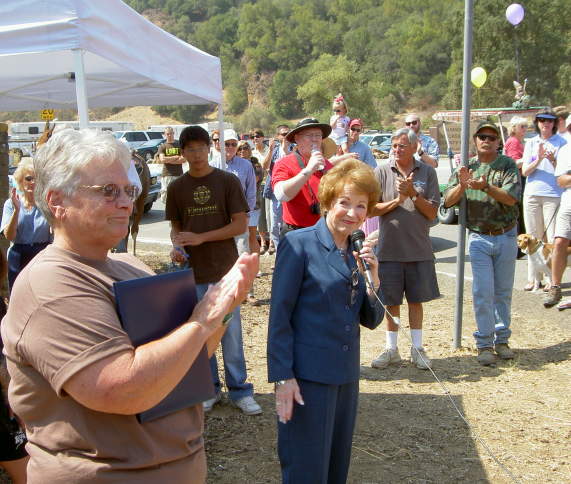 San Jose District 10 City Council member Nancy Pyle



Santa Clara County Parks Director Lisa Killough.



Former San Jose City Vice Mayor and District 10 Council Member Pat Dando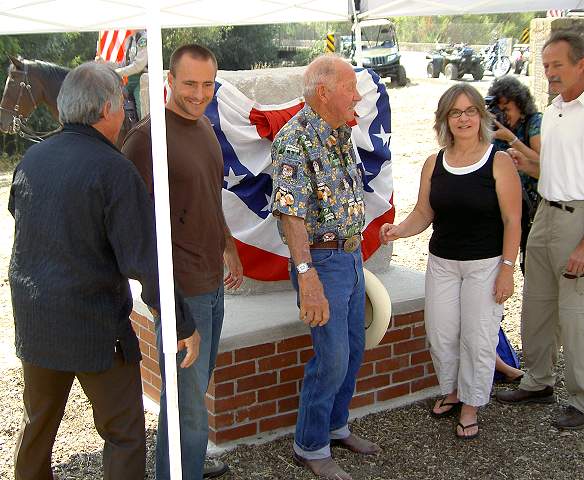 At the monument: Gil Hernandez, Pat Tillman's brother Kevin, Dutch Mapes, mother Mary Tillman, father Pat Tillman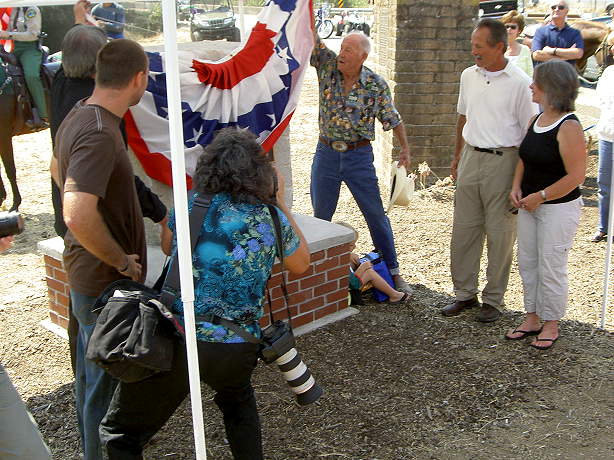 Gil Hernandez and Dutch Mapes unveil the monument, with the Tillman family watching.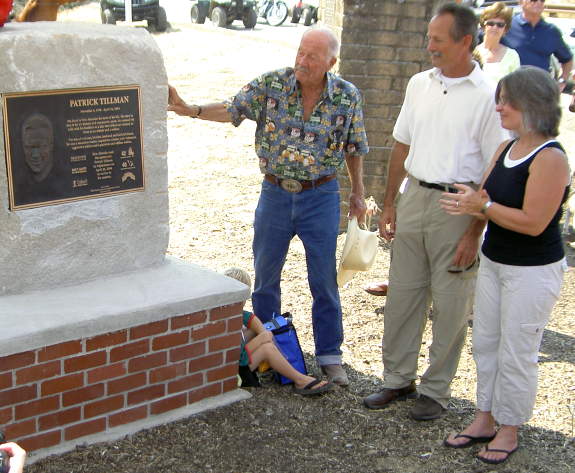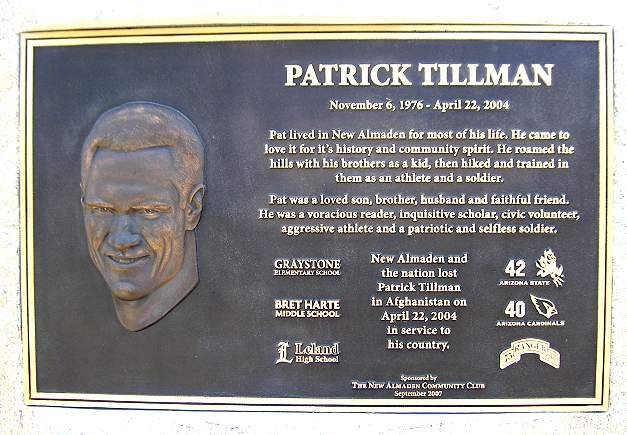 This is the memorial plaque. It shows the schools that Pat Tillman attended in the Almaden Valley. He became a college football star at Arizona State University, then played for the NFL's Arizona Cardinals before joining the Army as a ranger in the 75th Ranger Regiment. He was killed while serving in Afghanistan.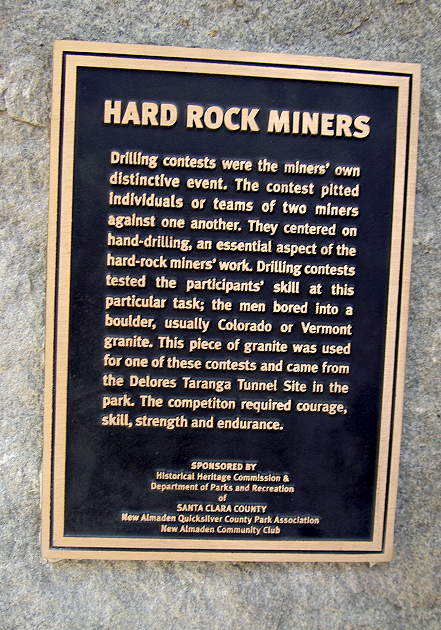 This plaque is on the side of the block and honors the Almaden hard rock miners.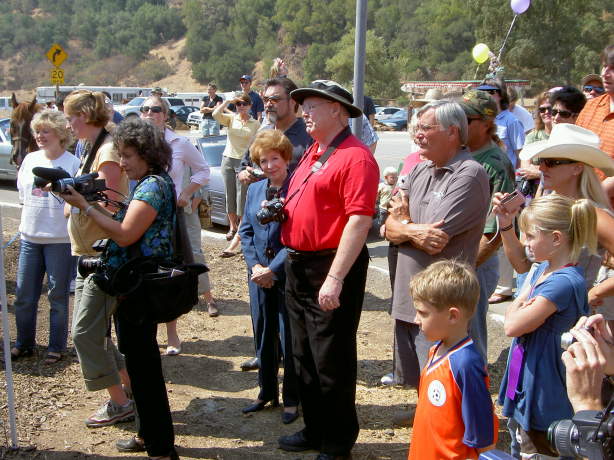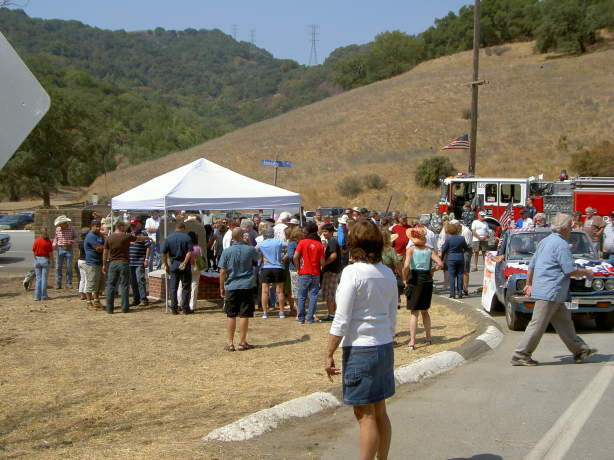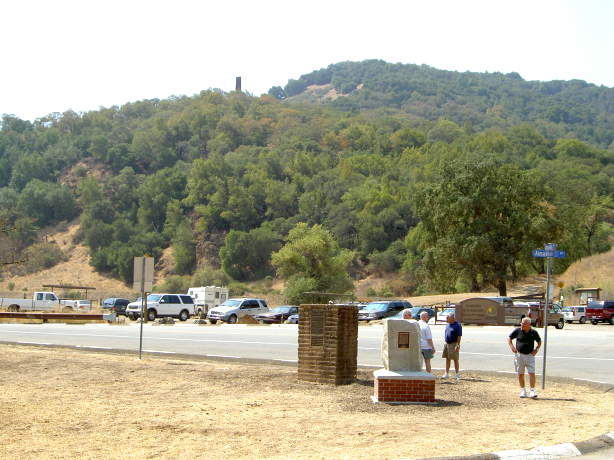 The monument is across from the hills and trails of Almaden Quicksilver County Park, which Pat Tillman explored as a child and trained in as an adult.

Page 1 (Parade 1), Page 2 (Parade 2), Page 4 (BBQ Lunch and Games)


Created 9/10/07, updated 4/27/08 by Ronald Horii